Lisa Avebury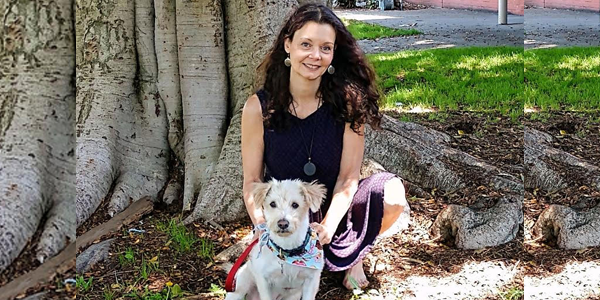 Having been involved in dog rescue for more than 25 Years in Los Angeles, Lisa Avebury knows a good organization when she sees it. And although her efforts on behalf of homeless animals never brought her to Pasadena, we still made the cut.

"I've known about Pasadena Humane for as long as I can remember. I like that it has had its roots in the community for a very long time and it is well loved and trusted," she said.

It wasn't a dog in need of help that finally got the Los Angeles resident through our doors in 2019, but rather a simple email announcing a free estate-planning seminar. The rest, Lisa says, was history.

"It was very timely for me as I had been thinking about this issue for a while and felt a little overwhelmed by it," she said. "But when I found out about the 1903 [formerly Legacy] Society, it felt like the right fit for me on many levels."

After touring Pasadena Humane and learning more about our programs and services, Lisa finalized her decision to name the shelter as a beneficiary of her estate and said she couldn't be more confident in her choice.

"For me, personally, it means that I am now intimately connected with a nonprofit that loves dogs just as much as I do and understands that four-legged family is just as valid and as meaningful as any other family," she explained. "You can rest easy knowing that your estate will be used wisely to further the care of animals and the people that love them."

But by far the biggest reason Lisa made this important decision was her beloved pup Douglas Fur, who she adopted in 2009. For those who have pets that may outlive them, Pasadena Humane advises naming a guardian and at least one contingent caretaker to help ensure their continued well being. But if this is not possible, Pasadena Humane can assist in the care and re-homing of animals when you join our 1903 Society by naming the shelter in your estate plans.
"I don't have family in California. If anything were to happen to me I know, if need be, Pasadena Humane will help find homes for any of my pets left behind," she said. "This gives me great peace of mind. My dogs are my family and I know I am not alone in this feeling."