Marilyn and Roger Nemrava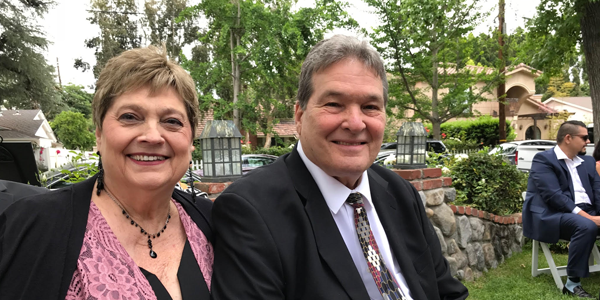 For Marilyn and Roger Nemrava, it could be said that Pasadena Humane is a purr-fect fit.
For more than 30 years, the couple has loved and cared for cats of all kinds. When the opportunity to adopt again arose in 2009, our reputation in the community was what brought them through our doors.
"We had been aware of the admirable work done at Pasadena Humane. When we decided to adopt two cats, the first place we visited was Pasadena Humane. We found two sweet cats, Max and Missy, and decided to give them a home," they said. "They are wonderful creatures and we can tell that Pasadena Humane took good care of them before we arrived. They've been our constant companions now for nine years. We couldn't have asked for better friends."
As the Nemravas learned more about Pasadena Humane while enjoying the lively antics of Missy and Max, they decided they wanted to be more than adopters. A few years ago, they contacted the shelter about including it in their estate plans.
"We were, and are, very impressed with the operations, facilities and management of Pasadena Humane," they said."The animals are well-cared for, the facility is clean and well-maintained, and the staff are responsive and pleasant."
Roger and Marilyn intend their future gift to help fund the daily operations of the shelter. In the meantime, they have become more involved with the shelter, attending events throughout the year and forming special friendships along the way. They also encourage others to consider helping Pasadena Humane continue its life-saving mission into the future.
"It gives us comfort to know that Pasadena Humane exists and does such a wonderful job," they said. "We tell people that Pasadena Humane is a worthy cause and that their gift will be used wisely. We tell them the animals are well-treated, and that it does a wonderful job placing animals in loving homes."