Vicki and Robert Bond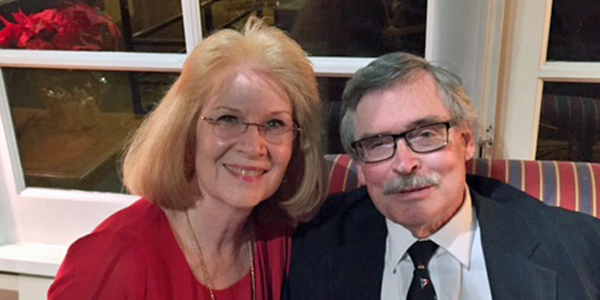 Vicki and Robert Bond are both longtime Pasadena residents and supporters of Pasadena Humane. They have held the organization in high regard ever since setting up home here.
"We have lived in Pasadena for over 30 years and have always heard about the great reputation of Pasadena Humane," the couple said. "It has a history of being well run and a provider of wonderful care for shelter animals. Once we took a tour of the facilities we knew that what we had heard was definitely true."
With that sort of rave review, it should come as no surprise that the Bonds decided to help Pasadena Humane carry on its important work into the future by naming our organization in their estate plans, and they are proud to be able to support an organization in their own backyard.
While the couple has not specified where their future gift should go, preferring it to be used where most needed, they did note two programs in particular that they admire.
"The society has so many worthy programs including Helping Paws that helps pet owners keep their pets with them during challenging times, and the Miracle Medical Fund that provides surgeries and more for animals that enter the shelter with an immediate health need," they explained.
Ardent animal lovers, the Bonds have adopted their share of critters over the years although it has been some time since they welcomed a pet into their home due to many work and travel commitments. But now that they are both retired, they are making plans to soon adopt a dog in need of a loving home. And thanks to their decision to name Pasadena Humane as a beneficiary of their estate, many other animals will also get that same chance.